Conservation at Home and Abroad
Every time you visit the clinic for a medical issue we contribute to one of the four causes listed below.  Click on the links in the text or the images to find out more about our charities. 
We also actively go to Malawi and Zambia to vaccinate dogs against rabies and provide supplies to rural areas where they are most needed. We are grateful to our local community for all your support and contributions to help alleviate animal and human suffering outside of Indian River County. 
IN AFRICA
An avid wildlife enthusiast, Dr. Clark was raised just hours from the South Luangwa National Park, Zambia where he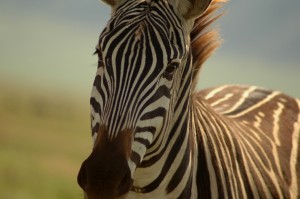 later worked as an operations manager for The Bushcamp Company. During his time in the park he met his wife, Rachel, and their love of that area prompted them to support The South Luangwa Conservation Society (SLCS) and Chipembele Wildlife Education Trust. Both organizations strive to protect and preserve the wildlife within the park as well as working with the local communities that surround the area.
IN FLORIDA
The Environmental Learning Center works towards educating and inspiring people about the environmental resources that are available to us. This includes the Indian River Lagoon, an amazing resource on our door-step. The center is located on a 64 acre property in Wabasso. Nature trails, picnic sites, elevated board walks and educational resources are just a few of the things available to the public. We are pleased to be working with and for the ELC.
IN GRENADA AND THE GRENADINES
The Caribbean islands are home to some of the most beautiful pieces of scenery the eye can see. Turtles think that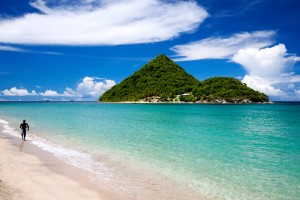 too! We support Ocean Spirits, a turtle conservation group that educates the local human community to interact on a friendly rather than aggressive level with these magnificent creatures that they happen to share space with.
Click on the link to see the work that Ocean Spirits does. 
Every year we arrange for finances and people to help vaccinate dogs in Malawi. We work with the local government and local veterinary facilities to achieve this. Rabies is considered a neglected tropical disease and yet 60,000 people a year die from rabies across the world. Many of these deaths occur in Africa and many of them are children under the age of 15 years old. 
With the help of our local community here in Vero Beach, we raise money that helps to vaccinate dogs and in turn save humans from being affected by this horrific virus. 
Our main fundraising event is held by The Boulevard Tennis Club and is called Rally 4 Rabies. If you are interested in playing, partnering or just participating in this fun weekend,  please reach out to us. The more the merrier! Thank you. 
Rabies Initiatives
We support Rabies Free Africa and for every rabies vaccine given in our clinic we donate $1 to Rabies Free Africa. To learn more about this program or to donate visit Washington State University's site. 
In 2017, we held our first mass rabies vaccine campaigns in Zambia and Malawi. To date we have vaccinated almost 15,000 dogs in impoverished communities in Africa. With your help we can do more! Please visit our 501 (3) (c) website to learn more and donate!
Media Buzz
A little more about the Rabies work we do in Africa!
Washington State University Article